2004 2005 Toyota Prius MFD Multi Function Display
Touchscreen repair
Also Highlander and Landcruiser
will work in 2004 through 2005
AutoBeYours.com is the name of our company
visit the "about me" page on ebay for more information
Located at 861 South Scottsburg IN 47170
(30 miles north of Louisville KY and about 70miles south of Indianapolis In.)
2 or 3 minutes from I- 65
---
click here for Frequently asked Questions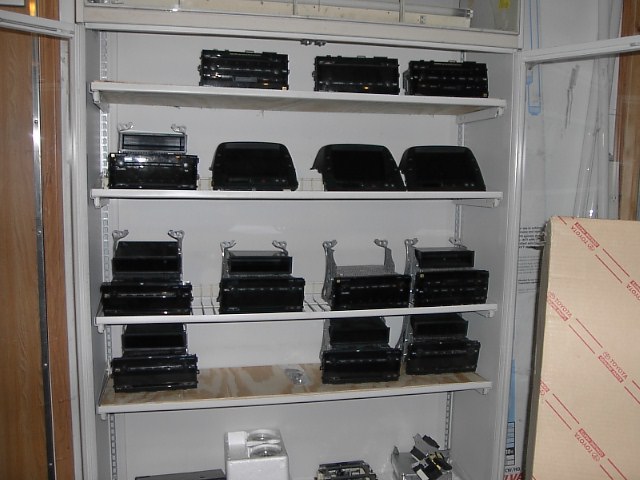 Send your Prius Touchscreen for repair.
We will fix it for 325 including shipping.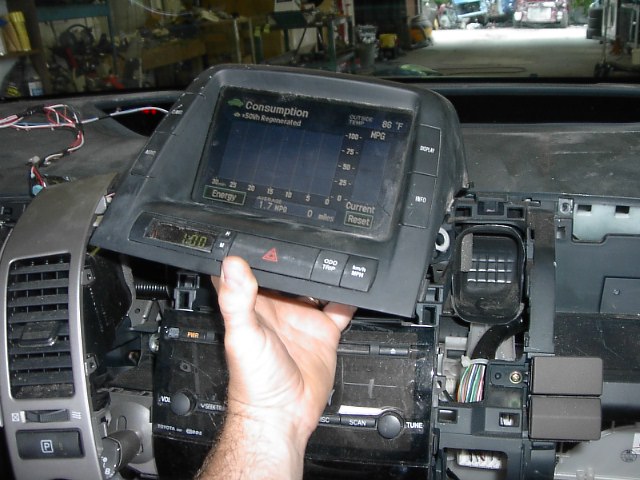 Does your display say something like " external device not connected"
or does it respond very slowly to button presses?
This common occurrence was covered by a recall, but if yours is out of warranty, you need Our service.
important! Remove any iPhone or Sat radio interface and test your MFD again before sending it for repair
also if your 12 volt battery is weak or failing, replace it before suspecting the MFD.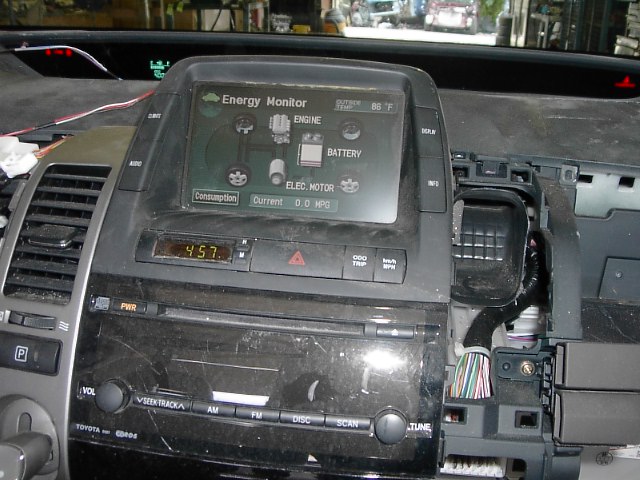 Removal instructions are as follows: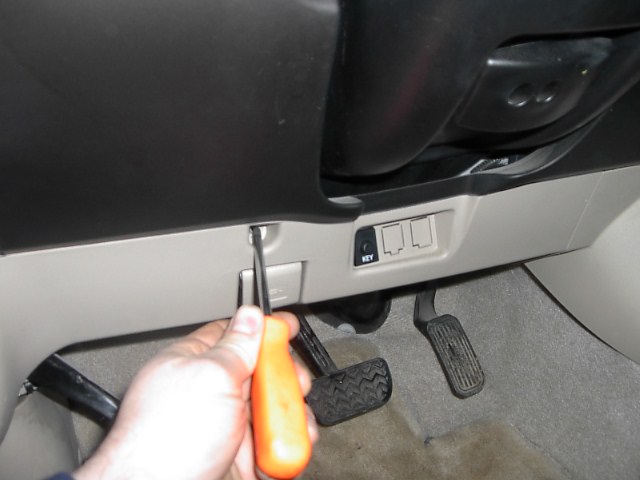 First remove this phillips screw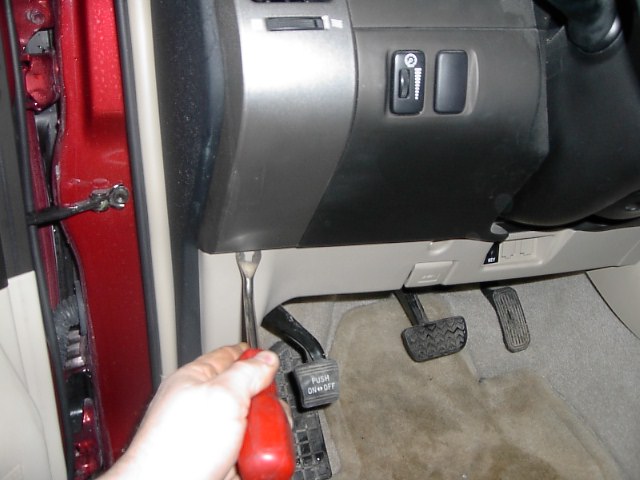 Then remove the left vent
( If you wrap your screwdriver with tape, it is less likely to scratch the plastic)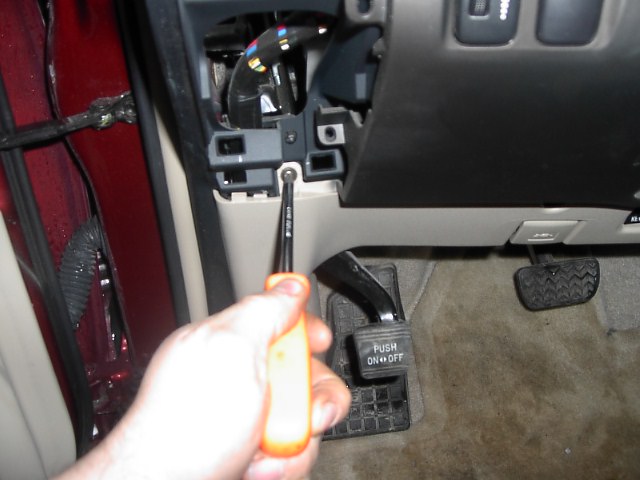 Then remove this screw, and pop the lower dash panel out towards the steering wheel.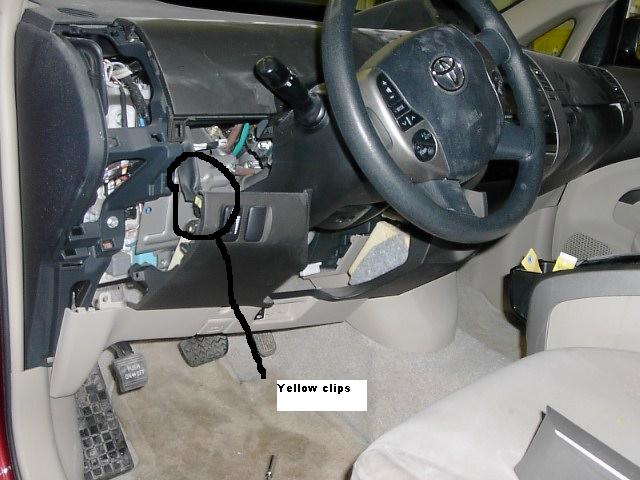 Observe the Yellow clips on the corners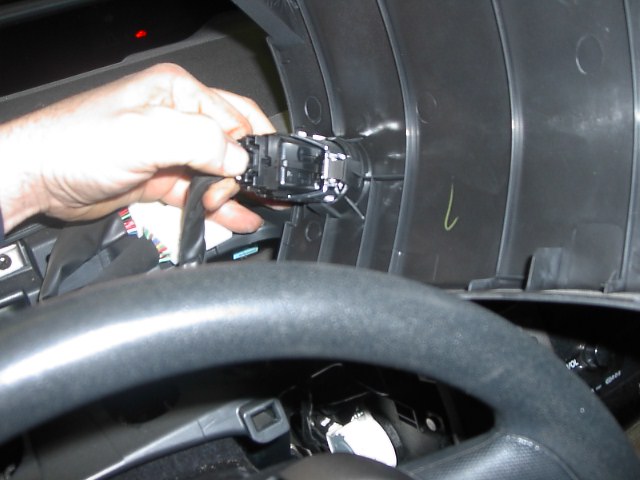 Pull the top dash panel off and unplug the power button like this.
( this will not harm your car or set trouble codes)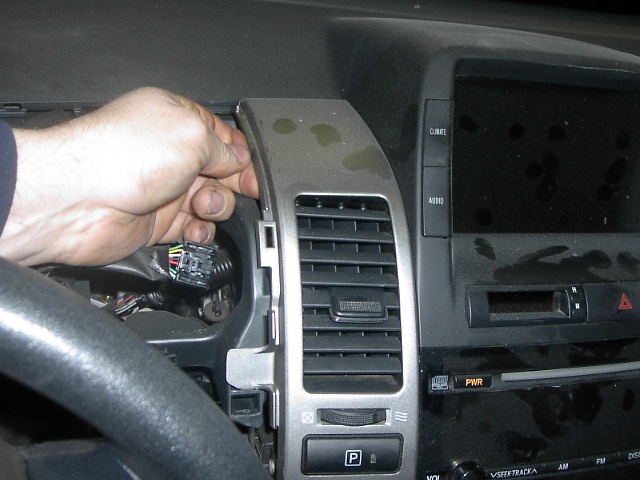 Remove the vent by pulling out like this.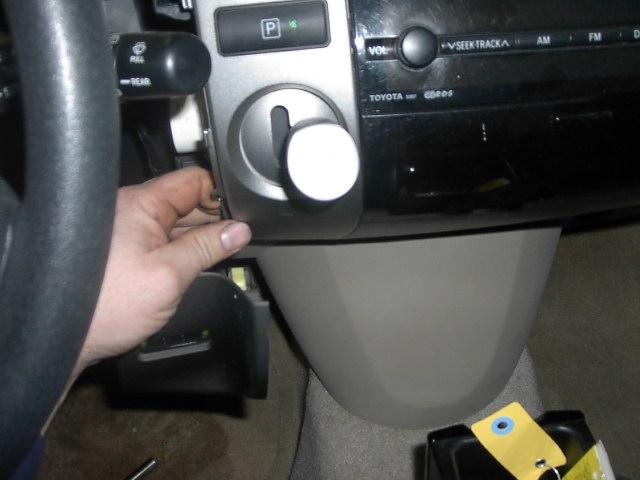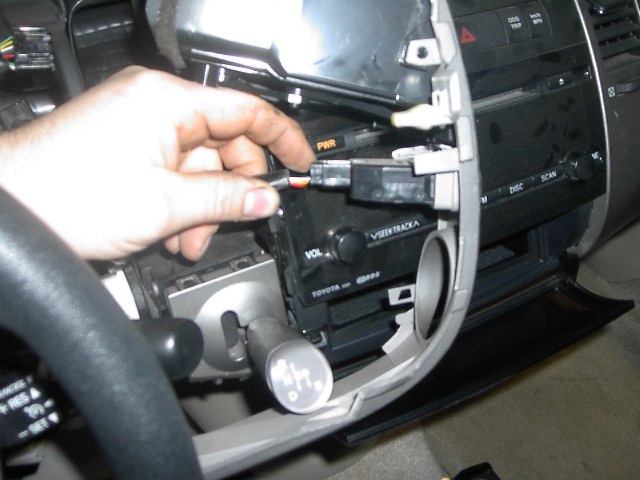 Unplug the Park switch like this.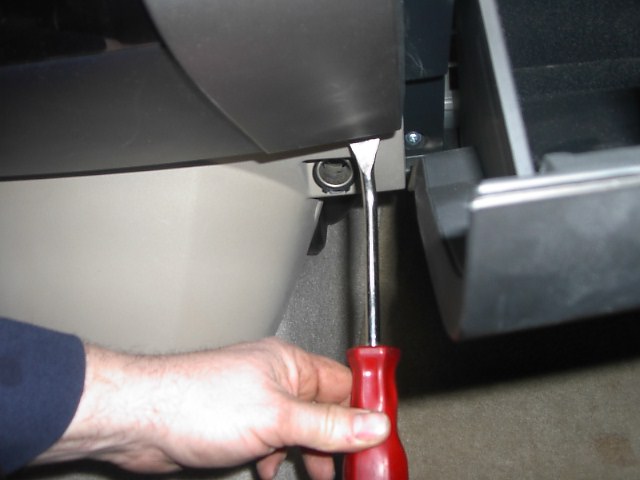 remove the vent to the right of the MFD also.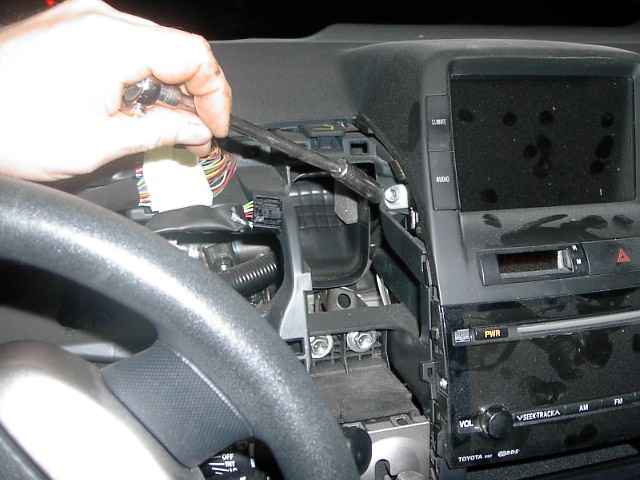 Now remove the two 10MM bolts that hold the MFD in place and pull it out firmly.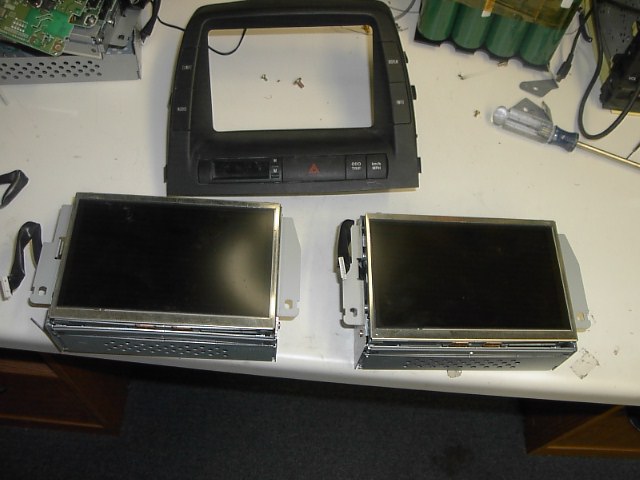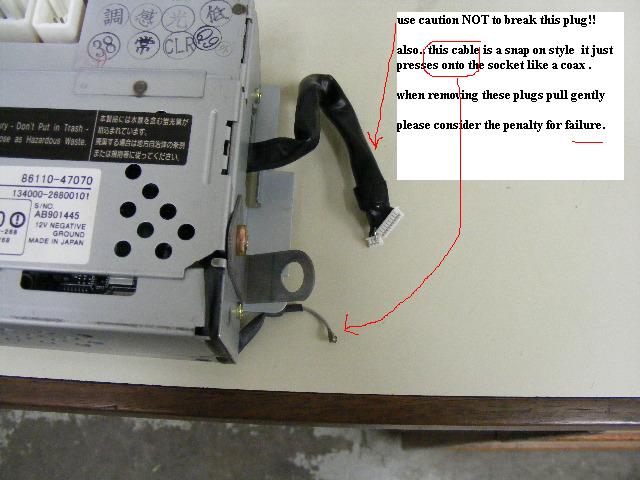 note.. Only NAV screens will have the second smaller wire
Remove the screen from the bezel
and ship it to:
AutoBeYours.com
861 South Gardner St.
Scottsburg In 47170
812-752-5050
Important! We receive many units a month...
Be sure to include your name and shipping information, attached to the unit.
we accept credit cards by phone, paypal, and personal checks.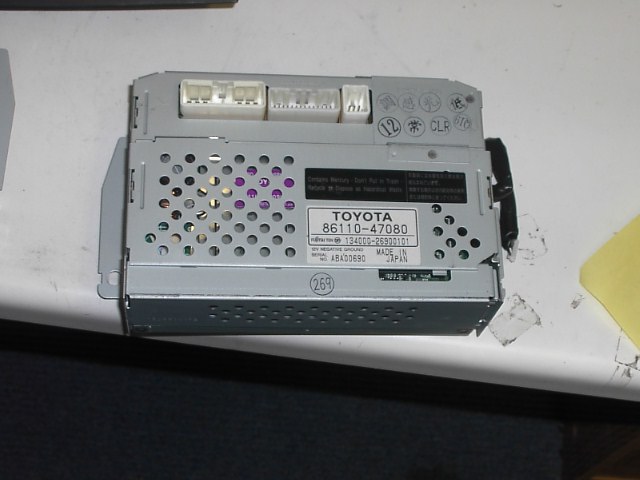 Questions:
Can I still drive the car with the MFD removed?, .......Yes you may use the steering wheel controls for some fuctions.
Q? How long does the work take? ................2 to 6 days plus shipping
Q? Do you give a warranty?......................yes, 90 days. ( excluding cracked Glass)
Q? Do you take master card?.................yes and Visa.. we will call you for payment when the unit is ready to be returned to you.
Q? Do I need to call you before sending it? .......it is not necessary, but you may call if you like. 812-752-5050
Q?Do you know if there is a problem sending engine parts across the US/Canada border? ...................repair parts have not been a problem, you may pay a tarif.
the value is declared as 300 dollars. new information for Canadian customers click here
Q? I have resoldered my mfd and it still does not work, can you fix it?
A. NO, do not send an mfd back if there has been a failed attempt at repair.
Q? Do you resolder them?
A. We replace defective surface mounted Caps.
Q? how do I replace a Toyota Landcruiser MFD?
A. I will send photos with easy to follow instructions to you, just send an email and ask!
Q can you replace cracked glass from a suction cup being attached ?
A. No, we have purchased replacement glass from asia but it was not a good fit, and we are trying again.
Q? I just got my MFD back and it still does not work, what could be wrong?
A. unplug any foreign interface like a sat radio, or mp3 player jack. then try again. We test every MFD in a prius before returning them to you.
Important!
the most common reason for an MFD to fail to boot, is a low 12 volt battery.
if your 12 volt battery is 4 years old, then replace it
Q? are you repairing 2006 thru 2009 MFD's?
A. not at this time
We want you to be happy with our service,
Thank you for looking and check out my feedback!
Good luck bidding too!
sales tax will be collected for Indiana buyers
I will be happy to answer any questions.
Visit the "about me" page on ebay for more information about hybrids and AutoBeYours.com